Help us raise funds for below the belt cancers
$5 from every purchase of

Finding Hope in Times of Uncertainty goes towards below the belt cancer research.
It's hard to keep your hopes up in a world of uncertainty, but what if you could bring more calm and confidence into your daily life? What if you could feel in control, live with greater purpose, and inspire others to lead happier lives?
In Finding Hope in Times of Uncertainty: A Guide to Thriving in the Challenging World of Today, Joe Bakhmoutski shares practical ways to tackle uncertainty in your daily life and help you bounce back after a crisis.
Joe is a proud and passionate supporter of ANZUP who is donating $5 dollars of each copy of his latest book sold through this page to support ANZUP clinical trials.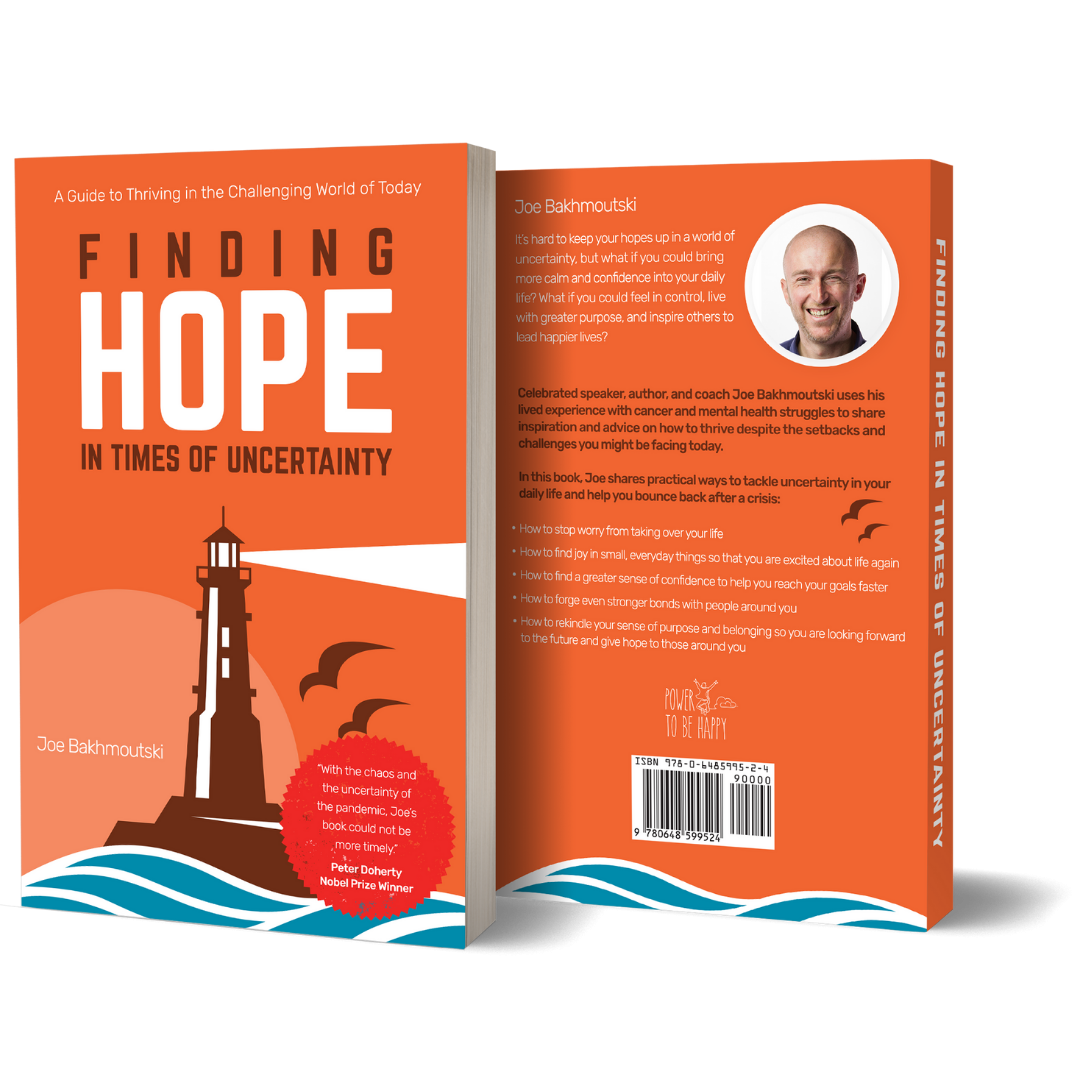 About Joe
Joe Bakhmoutski is the host of Simplify Cancer Podcast where he interviews oncology experts and cancer survivors to share insights and inspiration to live a better life beyond cancer.
After going through testicular cancer three years ago, Joe made it his mission to help others feel more calm, confident and in control of their lives.
-
Recently, Joe interviewed comedian testicular cancer survivor and ambassador for ANZUP, Michael Shafar about being diagnosed, going through treatment and why he believes supporting clinical trials research and ANZUP is so important. Listen to this very candid and informative interview:
_