Sydney Opera House to Manly Beach Walk #YourWay - Saturday 19 September
Join us on Saturday 19 September 2020 for the Below the Belt #YourWay Challenge – Sydney Opera House to Manly Beach Walk.
Enjoy the scenic adventure while you challenge yourself all in the name of raising awareness and funds for ANZUP's below the belt clinical trials cancer research. 
The day is #YourWay – you can walk the whole distance or shorter versions, Sydney Opera House to Spit Bridge or Spit Bridge to Manly Beach. Whatever you choose its #YourWay, in your time, your speed, your challenge.

To sign up to the challenge join our team – https://www.belowthebelt.org.au/fundraisers/sydneyoperahousetomanlybeachwalk
For those wanting to start at Sydney Opera House, we are planning to meet at 8am for a coffee before we start. Then for those who finish at Manly Beach a late lunch or early dinner. More details to be shared before the day.
Otherwise it's up to you if you would like to meet other challengers along the way. You can see who is walking by selecting team members.
We look forward to seeing you for a fun, challenging and inspiring walk, doing it #YourWay for below the belt cancer research. 
Please help us help them by giving whatever you can using the 'Give Now' button. The more people that know about ANZUP, the greater their impact, so please also spread the word by sharing my page with your friends and family.

Thank you in advance for your generosity, it means a lot!
Our Achievements
Thanked a Donor
My Team Fundraising Activity
Thank you to our Sponsors Desmond Yip Luke, Amanda And Ellie Michael Jones Helene Moffat
Kate Carey Ann Emmett Alex Leese Marianne Turner Rob Clark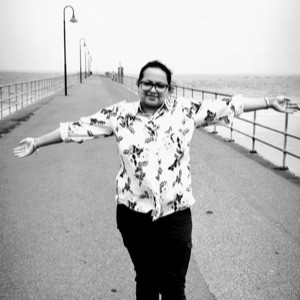 Sana Carly Ross Amanda Fetherston Sharen Jack
Kamala And Prasanna Kaiser Dillon Arushi Sharma Anonymous Pradeep Sharma Anu Sharma Sarvesh Bhagat
Vinod Kumar Neha Sharma Andrew Nguyen Andrew Nguyen Andrew Nguyen Tom
Malini & Santhan
James Emmett Louise Emmett Anthony Slattery Michael Hofman Alessandra Alessandra Adam Hickey Anonymous Liz And Stuart Shikha Sharma Jo And Graham Ross Lyn Chan Andrew Kneebone George Hruby Louise Emmett Louise Emmett Chung Mo Koo Chung Koo Mitabhijit Tina Ryan Mum Katharine Hopping Kirsty Kirsty
Ravleen Sheena Rob & Susie Katharine Hopping Vicky And Alex Louise Emmett Louise Emmett Kmaonwan Kongrak Sarennya Pathmanandavel
Lalith Ratnayake
Anthony Joshua
Anthony Joshua Timothy Ross Gemma Sheehan-dare Anonymous Venu Chalasani Matthew Roberts Marg Matthew Crumbaker Anonymous Anonymous Megan Crumbaker Louise Emmett