Last Day of #moveyourway in May
Hi everyone, Today is the last day of the #moveyourway challenge in "May to support ANZUP s Below the Belt cancer research fund. So a big high five 🙌 to everyone who has so magnificently supported the Becs Troops team through walking, exercising, fundraising and donating. It has been a great month and while we could not celebrate our success together we all made the most of the "team" event in #lockdown style. Thanks to the team for sharing your day and we have put together a great team photo. Hopefully we will be able to catch up and celebrate together at a later date. Some great milestones have been achieved by the team with some remarkable individual efforts and together we have : raised in excess of $12.7k👏👏 have walked over 1100kms🚶🚶and danced and exercised for more 148 hrs 💃🕺🏌️‍♀️🤼‍♀️. This has been a true team collaboration and Tony and I feel immensely grateful for everyone who has pitched in because it does make a difference to help support clinical trials for #belowthebelt" cancers and improve outcomes in the future for patients like Bec. To our beautiful Bec 💕you asked us if we would miss you and we surely surely do everyday and 10 years on it still often feels like yesterday. But you live in our hearts and inspire us to make the most of our lives that we have the privilege to live and being part of the #yourway challenge is one of the ways for us to give back and help others. Thanks once again to our family and friends you are awesome 🥰🥰. Take care and stay safe.
Week 4 Team event in lockdown !!!!
Good morning everyone, Firstly a big thanks to the Becs Troops team who have fundraised, donated, added hours and kilometres to our fantastic team totals. 👏👏👏 There are only 3 days left of #movingyourway in May and lockdown means we can't have our team walk and celebration planned for tomorrow Sunday 30th May. So team members are still going to do their own walk using the exercise time 😷allowed taking the time to reflect on why we are supporting the Below the Belt cancer research fund. The team will post their walk photos to social media taking so we can make a team photo collage. To our supporters who have so kindly donated and helped us raise over $10k to date I am encouraging you all to join in this too and I will make up a supporter collage. Please take a walk on Sunday, take a selfie and post to your social media using #moveyourwqy #yourway @bectroops @belowthebeltcancer and your #location. if you haven't had a chance to support us there's still time !! and join in with a walk and a photo using the hash tags above. Every bit counts. https://www.belowthebelt.org.au/fundraisers/BecsTroops We hope you can help. Most importantly stay safe and look after yourself and each other. Thanks again. Belinda and Tony.
Week 3 Fundraiser- Smoko Morning Tea
Week 3 Doing #YourWay #OurWay. Raising awareness about clinical trial research @ANZUP while fundraising for the @belowthe belt cancer research fund with a "smoko break" morning tea at Tony Jago's work site. Many food choices & very generous donations from the team raising nearly $2000. Time to add some kms now with a walk to get rid of some of the kilojoules!!
Why we are moving #Yourway
Bec's Troops was started by a group of Bec's besties after she died from Kidney Cancer in October 2011 at the age of 19. They decided to take on a fundraising challenge to ride 200kms in one weekend in memory our beautiful Bec in October 2012. During Bec's cancer diagnosis and treatment from 2016 our family and friends had already organised some great fundraising initiatives to support various cancer charities, so once Bec's Troops was organised we continued on. Bec's Troops started fundraising for ANZUP in 2013 after I joined the ANZUP Consumer Advisory Panel in 2012 having expressed my interest in being able to use this very unwanted experience in a more positive way. I spoke to her Oncologist Guy Toner, who at that time was Deputy Chair of the ANZUP Board about being able to volunteer and also having a keen interest in clinical trials as Bec had had the opportunity to participate in a clinical trial as part of her treatment, and so the introduction to ANZUP began. This is why we Tony and I, our family and friends passionately support ANZUP and their Below the Belt Fundraising Campaign's. We have gathered the troops for this years move #yourway to help raise awareness and much needed funds to continue research into answering important questions to help improve outcomes in the future for patients like Bec and thank each of you who had joined, fundraised and donated already. It's not too late to join our team https://www.belowthebelt.org.au/join/becstroops OR If you can't join we would love your help to support the team or one of the team members with a donation towards our fundraiser, every bit counts. https://www.belowthebelt.org.au/fundraisers/BecsTroops
Join our Bec's Troops team and help us fundraise for a great cause
It's on again the 2021Below the Belt #YourWay Challenge and we are hoping to have many Bec's  Troops supporters join our team. See how far you can #MoveInMay to help raise awareness and funds for clinical trial research.  
This year is the 10th year since our beautiful Bec 😇died from Kidney cancer, one of the Below the Belt cancers and being part of this campaign can help ANZUP improve outcomes for patients through much needed research. 
The 2021 #moveyourway campaign will appeal to many because you can walk,🚶run, 🏃🏻‍♀️swim, 🏊🏼‍♀️ride, 🚴🏻‍♂️do your gym work out, 🏋️dance class - 💃whatever keeps you moving. You choose between counting kilometres or time. 
We will also be having a main event to be held on Sunday 30th May with a Becs Troops team for a walk/run/ride in Lysterfield National Park with a short course and a longer 20km course to be finalised. PLEASE SAVE THE DATE. This will be a morning event followed by a celebratory Sausage Sizzle lunch and drinks at The Jago home. Anyone who joins the event and or supports our fundraising is welcome to join us. This is a way to thanks for your many years support. To sign up for the Becs Troops team please use the following link. https://www.belowthebelt.org.au/join/becstroops
Feel free to have your own groups within this  invite your friends and do your own thing. 
Our Achievements
Uploaded a team profile picture
Thank you to our Sponsors Philip Kulpa Sharon Pretty David Schmiedl Susan (beck) Schaefer Olivia Dickinson Rob & Suzie Mcgregor David Jackson Cara Victoria Schelleman Barry Hope
Brad Mcdonald Ken Lyngcoln Busshabout Blueken Team Dale Sutton Simon Beninati Guastella Family B&t M&d M&d John And Miquette Penny Doig Carrie Sue Healey Family
Therese Barwick
Dawn Bennett Darren Smith Christina Scott Lindskog's Jane Wood Matt & Rach Leah Michael Stone Belinda Elliott Karyn Munsie Chelsea Warren Han & Lew Peter And Jenny Abercrombie Roz Glenn & Lydia Flight Centre (2020 Fundraiser) Terry Knight James & Helem Nancy Petronio Sheila Doig
Kirstin Schuller Tony
Jeff Scott
Joanne Morris-gibbs Ruth Owens Tracey Riley Mardi Maureen Costelloe Cathy Smith Bee Saltmarsh Naomi Pollock Bronwyn Levvey Lynne Huggins Raymond Allen Jan Crosbie
Tony Jago Blake Bell Thomas Jago Thomas Jago David Hamley Susan Mcnab Marita Cooke Daniel Warwick Ed Rayner Andrew Thompson Robyne Evans
Kristina Kate Chappell
Anne Wallington Libby Stobie Liz Gittus Andrew Burridge James Buchanan Ange Feely Elizabeth Oxworth
Hilza Jago Sally Shrimpton Elise And Luke Patterson Deb & Gerard Binzer Sumner Holzman Barra O'connell Anthony Agius Stuart Young Tony Jago
Julia Doig Gary Smith Denise Kosovich Jenny Turner Heidi Demsky Faye Gwynne Nisha Nair Margaret Rath Peter Couper Anonymous Ken Lyngcoln Rod Humphris Merran David And Janette Anne Parsonson
Pia Demsky Peter Jacobs Lynette Cousins John Doig Pip White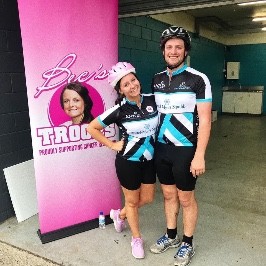 Mikaela Abercrombie Adelina Pugliese Ann-marie Crisp Jayde, Marty And The Boys X Sasha Robertson Lynne Cunningham Anonymous
Janine Perry Angela Lacey Therese Barwick Chloe Healey Richard Wood Matt Jago
Liz Gittus Fiona Smart
Karina Doig Jane Wood Wendy Smith Kerryn
Penny Doig Bj
Belinda Jago