Manu Feildel has become one of the most popular personalities on Australian television as co-host of the successful My Kitchen Rules series on Channel 7. In 2019 Manu took on a new judging role in Australia's Got Talent returning for a 2nd series in 2020. In 2020 Manu will be joining long term friends Matt Preston and Gary Mehigan in a new cooking show for Channel 7 – Plate of Origin. To find out more about Manu click here.
Manu was one of the inspirational chefs involved in the ANZUP Rude Food campaign in early 2019. We are delighted to have him join us for the Below the Belt #YourWay Challenge. Through his love of cycling he will be helping us raise funds and awareness for below the belt cancer research.
Kaarle McCulloch is a four-time world champion, Olympic bronze medallist and a fifteen-time national champion. Kaarle has been the Below the Belt Pedalthon ambassador since 2015 and we are delighted to have her joining us for the Below the Belt #YourWay Challenge.

"I am super pleased to be involved with the Below the Belt #YourWay campaign. It is going to provide people with the flexibility to be involved in a way that has meaning to them in the current world circumstances.
For me it means I can be involved in a way that is more than being an ambassador. I'll be tracking all my training activity so that others can follow along with what it's like to train like an Olympian all the while raising funds for ANZUP and helping them fund the trials that find better ways to treat cancers below the belt".
Pete Deppeler, aka Intern Pete, is a Senior Producer at The Kyle and Jackie O Show and National Talent manager at Australian Radio Network. Pete has been working in radio for over 10 years, producing Merrick Watts & The Highway Patrol on Triple M, and The Kyle & Jackie O Show. Pete's also known for his red carpet interviews and stunts, as well as appearing in the show as the character Intern Pete.
Pete is also a keen fitness enthusiast, most recently spending two years shedding 25 kilos with his personal trainer. We are delighted to have him join us for the Below the Belt #YourWay Challenge. Fueled by his love of exercise he will be helping us raise funds and awareness for below the belt cancer research.
"As a long time supporter of the Pedalthon and an Ambassador of the Below the Belt events I think it's a wonderful evolution to the #YourWay challenge in response to the events thrown at us in 2020. Now more than ever it's really important that people find their own way to stay healthy and active, and also to continue to raise awareness for the amazing work the ANZUP team are doing.
Like most athletes around the world I've had my 2020 season turned upside down with most events cancelled or deferred. While it can be tough to find the motivation to keep training, setting goals can help you keep moving forwards and that's a key reason why I'll be joining the #YourWay challenge.
As an endurance cyclist who races 24 Hour mountain bike events I'm trying to think outside the box for my #YourWay challenge. Needless to say it will involve lots of time and km's on the bike!"
Kode Abdo, aka BossLogic, has joined the cause to help raise funds for the #YourWay campaign. Kode is a Melbourne based graphic artist that has his own style of colourful, visual stories.
Kode is pursuing his own #10KEVERYDAYCHALLENGE in the aim to get his health back up to scratch, something we have all been struggling with during the lockdown of 2020.
Welcome on board Kode!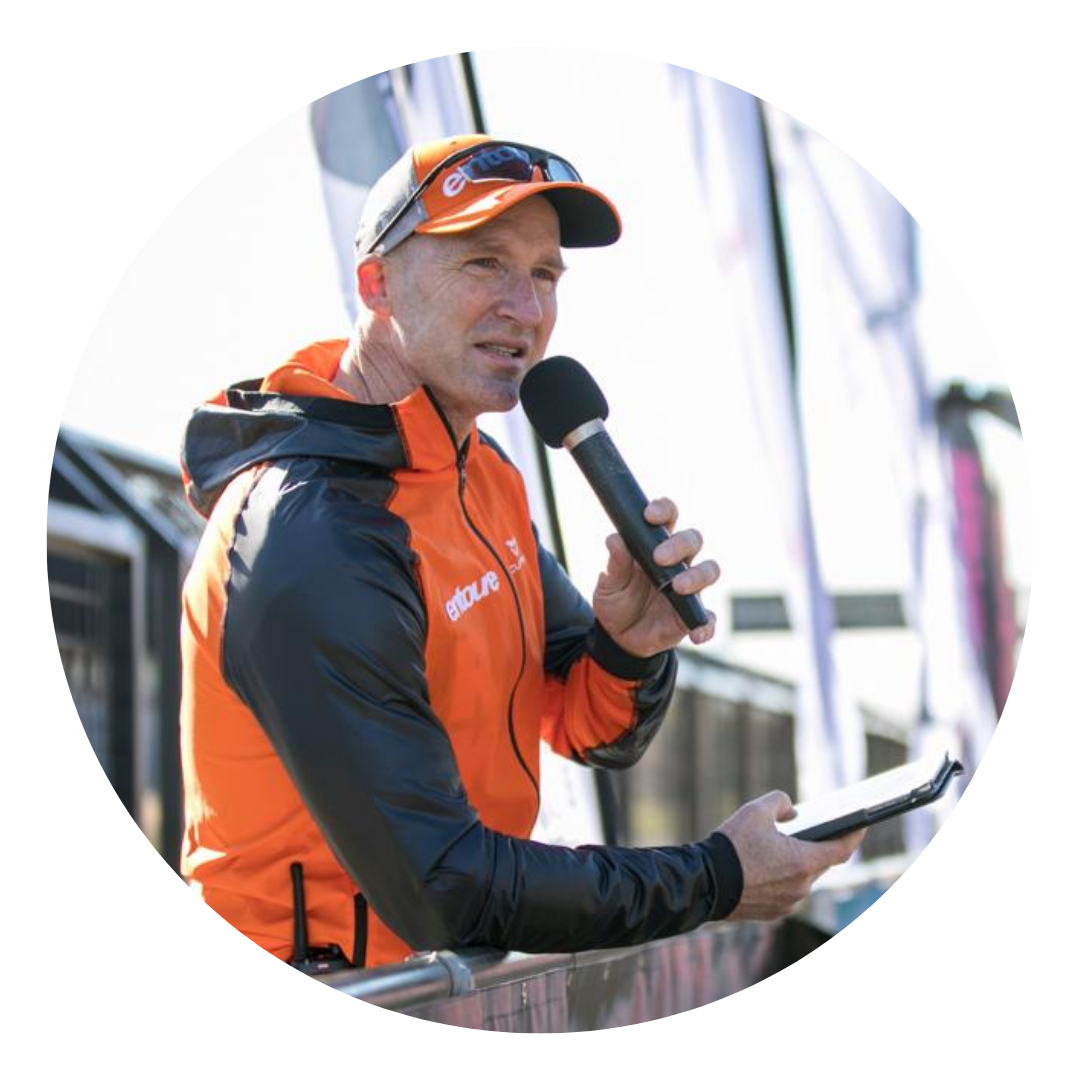 Kent Williams is the Founder and Director of Entoure. Kent and his team have been passionately involved in our Below the Belt Pedalthons since their inception in 2014. Usually trackside at our Below the Belt events, we are very excited to now welcome Kent as a participant in this year's #YourWay Challenge.
Kent is an avid cyclist who transitioned from the corporate world to running bespoke bike events. He has used his expertise to help raise over $12 million for worthwile charitable causes.
"Everyone within my team shares my passion to keep riders safe, happy and hydrated and to seamlessly deliver and support riders and charities achieve something special. If it was just about a bike ride I would never have bought a bike and Entoure would never have been born."
Keep an eye out on your emails and our socials for Kent's expert training tips being shared throughout September.
"My #YourWay Challenge is to (mainly) walk 750kms in September – that's 25kms a day (or 35,000 steps according to my FitBit).
Why am I doing this? A number of reasons. Working for ANZUP for close to 18 months now I see the great work that we are doing for below the belt cancers in the clinical trial space, and every dollar raised in this #YourWay Challenge goes directly to clinical trial research.
I also see the importance of keeping fit – both mentally and physically as I head towards my milestone birthday next March (yes 21 again!).
Working at ANZUP, I know the work and funds raised that we do today will see better outcomes for patients tomorrow."